THE FIRST 100% STARCH &
ALCOHOL-FREE DRY SHAMPOO
| | |
| --- | --- |
| ABSORBS EXCESS OIL | JUST-WASHED SHINE |
| | |
| ZERO WHITE CAST | VOLUMIZES INSTANTLY |
| | |
| STIMULATES HAIR GROWTH | UV + COLOR PROTECTION |
GOODBYE OILY ROOTS, HELLO VOLUME
ACTUALLY GOOD FOR YOUR HAIR
Free of parabens, phthalates, sulfates, petrolatums, mineral oil and gluten
NEW FLASH WASH TECH DEEP CLEANS ROOTS
CLEAR. CLEAN. COLOR-SAFE FORMULA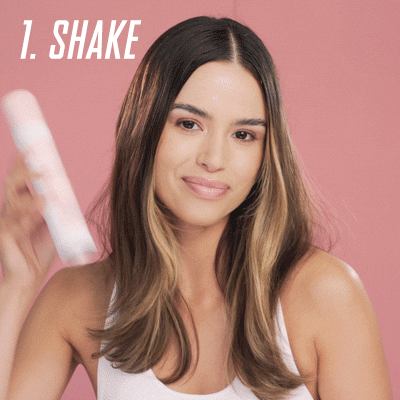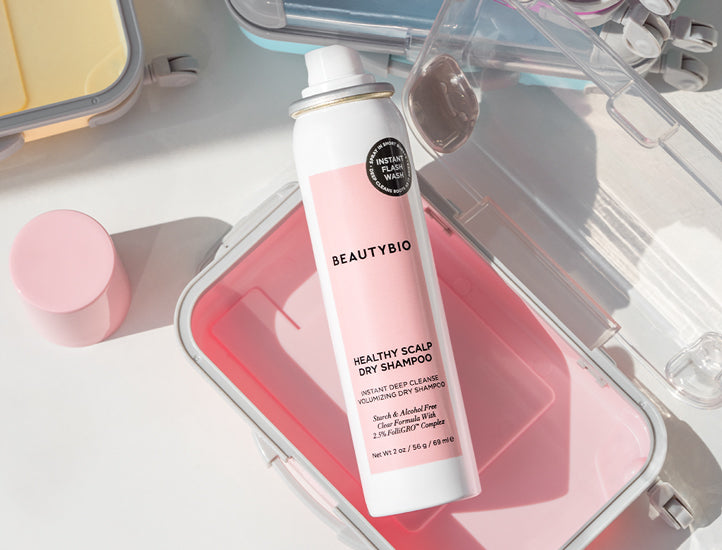 Get The Mini
Always have your fave dry shampoo at home, the gym, or in the car for an instant root refresh anytime!
SHOP NOW
PRO TIPS
Shake can well and spray in very short bursts 6 inches away from scalp
—
A little goes a long way, no need to hold sprayer down
—
Roots will feel damp (that's the Flash Wash Tech working), let dry for 30 seconds, tousle and go
JOIN THE #GLOMMUNITY
Shop our Insta feed


HAVE MORE QUESTIONS?
Here's all the deets
Our formula is 100% starch and alcohol-free. Most traditional dry shampoos are formulated with harsh starches and alcohols that dehydrate the follicles and scalp causing irritation, flakes, dryness and brittle, coarse strands. Our packaging is 100% recyclable with low VOC & GWP (Global Warming Potential) making it better for the environment as well as our tresses.
Yes, this dry shampoo is compatible with all hair types and is also suitable for those with a sensitive, dry, oily or irritated scalp.
This dry shampoo is designed with the exact ingredients our scalp needs to help extend the hair's growth cycle and remove buildup, flaking and dryness in order to restore complete hydrated harmony, and create an environment where healthy follicles can thrive. Healthier, stronger hair is more likely to grow without premature fallout or thinning due to breakage.
This dry shampoo is color-safe and keratin-safe; and no, it will not strip hair of color or chemical treatments.
No, Healthy Scalp Dry Shampoo is an instant volumizer that deep cleans roots, controls oil and gives hair bounce and shine. We recommend sticking to your normal styling routine after using the dry shampoo.
Yes! After treating all target root areas with the Healthy Scalp Dry Shampoo, you can use your standard styling hair products.
Most buildup, flaking, irritation and oil is concentrated at the roots, so we recommend targeting your dry shampoo treatments to the follicles to see maximum results.
Formula dispenses best and ingredients are most activated when can is shaken well before use, however, it will not harm the hair or scalp if contents are not shaken well.